Matilda Brown
Outdoor Bathtub. Life complete.
Sorry. I am a week late and I blame my kids. How bloody hard is it to get shit done when you have two small kids running / crawling around needing you, wanting you, demanding from you?! I LOVE my kids. I'd even go so far as to say I am obsessed with them. But I am Human, and like anyone, I run out of steam, I lose my patience and my juggling balls fall to the ground. So here I am at 8.45pm trying to write this blog because I WANT to write it. I want to connect to people. (And I also just want to go to bed). So this will be short and sweet. I have a few things to share with you.
I now have an outside bathtub and it's the best. I'm yet to get the taps connected but the plumber is coming tomorrow morning to do it. You'll be seeing the finished product on my Instagram no doubt. Until then...
You could probably do this too if you have an outside area. If not, sorry, you can just enjoy the photos of mine or pop over for a bath, lol. But if you do want to do this, here is how you do it.
Find a bathtub. We found ours on Facebook Marketplace. It's a cast iron one so pretty heavy and not that cheap. $500. But my friend Pam did this and she found one for $100. You can also get fibreglass if you want a much lighter one as cast iron is very heavy. Also try Gumtree, Ebay or just a regular bathroom shop.

Get it to your home. We used an Air Tasker guy. Scott helped him move it into place. If you don't have a husband to carry heavy loads, call a mate. Sometimes these things need extra hands but it's worth it.

Try and find a place to put it that isn't too far away from your hot water system so the plumber can connect it easier than if it was on the opposite side of the house. It's still going to cost a pretty penny to get the plumber over to do the work. I justified spending money on this because I'm someone who loves nothing more than a bath and we have a beautiful outdoor space to put it. Plus, I don't really spend that much money on big expensive things (my car is second hand and so is most of my furniture) so the occasional splurge to create something unique and beautiful, I'm okay with.

Get some pot plants and create a nest for your bath. I'm going to put a hook up to hang a towel, and the soap and wine will go on the tree stump. As I said, be prepared to be inundated with Instagram photos of me chilling in the tub when it'a all decked out.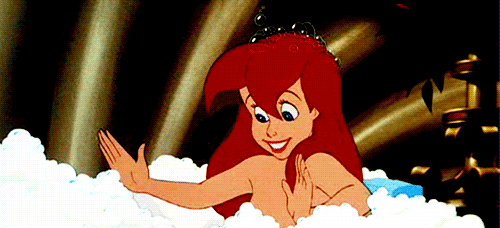 Taps. We're getting brass ones to match the claws on the feet of the tub.
That's all for the tub. In other news my mum is here. We haven't seen her in so long and it's a God-send. How exciting is it that everything is opening up!! To be honest, probably not much will change for us. Who can be bothered to leave the house when you have 2 small kids anyway. By the time you get everything ready and get into the car it's time to go home again.
Here are some photos of mum and the kids.
Also - Have you checked out my shop lately? There are so many cool products on there now. It's basically just stuff I like. If you can think of any other great brands that would work well on there please let me know! Will be adding more in the next coming months so keep your eye out!
Scott's going to bed now so I'm going to go too. I hate being the only one up. Feels so lonely. Good night.
XX