Matilda Brown
A little Q&A with my good friends Dan and Tara over at Inner Atlas.
Just a little prelude. Dan and Tara are business partners and life partners. Inner Atlas is a medicinal mushroom company, currently killin' it in the health space. Total power couple and absolute legends. That's why we just had to stock their beautiful products.
Matilda: So! Back to the beginning. What got you into medicinal mushrooms in the first place?
Tara: Growing up I was surrounded by a lot of western herbs and natural remedies, but in my 20's started seeing an acupuncturist regularly which opened the door to a new herbal path and medicinal mushrooms. I loved making my own tonics and recipes with the mushies depending on how I was feeling, and which mushroom I wanted to work with. Researching and diving deep into the mushroom world started out as a bit of a hobby for both myself and Dan, which evolved to where we are today. From the incredible health benefits, to the large scale environmental impact that fungi have the potential for, it's truly a fascinating space.
Matilda: Mushrooms are considered a superfood, have you always been "healthy" or did something steer you in this direction?
Tara: I've always been relatively health-conscious thanks to my Mum and Dad. Dad has always been into strength training and was focused on nutrition from that perspective, and my Mum is an amazing cook, and we'd always have natural remedies at home, so I grew up under their great influence. Plus, we lived in a pretty rural area where you couldn't get anything delivered (a blessing in disguise) so we had a lot home cooked meals with homegrown veggies. However, in my 20s I experienced chronic migraines and was diagnosed with hypertension, which led me on the search for the cause of these health challenges and ultimately into the herbal space. I tried loads of alternative therapies and eating regimes and from there stuck with the things that worked. When Dan and I got together things evolved even further as we influenced each other's perspectives and practices when it came to health.
Dan: I've been active in competitive sports for most of my life and living a 'healthy lifestyle' has gone hand in hand with that. In my late twenties and early thirties, I started to feel the effects of ageing for the first time which drove me toward my passion for natural medicine and longevity-hacking (to give it a term). However, like many people, the advice and availability of cutting edge information has been hard to find and decipher. It was only when I started to tread my own path, actively seek emerging discoveries and take the state of my health into my own hands that I started to see real benefits; and the mushies have been at the heart of this process, which is part of the reason why it's been so amazing to share our love for and create a community around our shrooms. I can also say that now, in my early forties, I have more energy and zest for life than I had in my younger years which is pretty liberating.
Tara: It's fun to experiment with different practices, foods and herbs to see what has the most benefit. Though ultimately, I think getting the foundations right has always given us the biggest return; eating as close to nature as possible, prioritising sleep, being conscious of managing stress, connecting with friends and family, drinking loads of water, spending time out in the elements. And the beauty of it all is that many of these things don't cost anything – sometimes achieving a sense of wellness can feel complicated or inaccessible, but by focusing on the basics where you can it doesn't have to be.
Matilda: Your packaging is beautiful, I love the aesthetic of it, including the instagram, how did you end up there?
Tara: Thank you so much. In creating the brand we wanted to share something that was in line with our mission, something vibrant, inspiring and that makes people feel good. The look and feel flows from our personal aesthetic, which makes it easier when it comes to creating content, and we worked with an amazing agency, Smack Bang, to design the logo and the pack artwork.
Matilda: You're life partners as well as business partners, correct? How does that go?
Tara: Yes, we are, and I think we handle it pretty well! We've been together for ten years and have had a lot of time to grow together, travel to far-flung places, and face the challenges that life can present over a decade. So, we know each other pretty well, are both pretty chilled out, and we don't seem to get sick of each other's company which helps! We also both share a similar perspective on many things and live and breathe all things health, wellness and of course mushies which keeps things running along smoothly.
Dan: Being life partners and business partners is a blessing in many respects, as we can bounce ideas off each other at the most impromptu of times and places. Also having a deep respect for each other's skillsets and understanding of how we work is invaluable.
Matilda: What's your favourite product and how do you use it?
Tara: Reishi is the one mushie that's a constant for me. Reishi is traditionally known as a Shen tonic, which loosely translates to a herb that nourishes the spirit. It's a widely studied shroom and the active compounds in Reishi have been found to help relax the nervous system while supporting the immune system among many other things like skin health, so it's a great all-rounder and a mushie I find incredibly calming and grounding – it's such a beautiful shroom. I love ½ a tsp mixed into a cup of warm water to make a tea during the day or just before bed.
Dan: Chaga for me is a complete game-changer. It's one of the highest natural sources of antioxidants on the planet and I can literally feel the effects within only a few days of taking it. It has profound benefits for energy levels, longevity, brain health and skin health all of which are incredibly important for daily wellbeing but also as we age. Like Tara I have my Chaga straight up in a cup of warm water. It's got quite a dark flavour which makes it feel like you're drinking a long black coffee.
Matilda: What are some of the positive effects your customers say they have from consistently using medicinal mushrooms?
Dan: We're one of the few companies that test our mushies to guarantee the active compounds so we've had loads of customers write to us about the benefits they've been experiencing which is amazing.
An overall sense of vitality comes up a lot and some of the consistent themes related to the individual mushies are; Reishi is helping with insomnia and anxiety, Cordyceps assisting with added energy for workouts, better focus and concentration at work with Lion's Mane, radiant skin with both Chaga and Tremella, and a lot of people have commented on how our Dawn Blend is a great energy booster and has helped them take a break from coffee.
Matilda: Does your product/packaging have a sustainable aspect to it?
Dan: Our current pouches can be recycled with redcycle, however, we appreciate this isn't convenient for everyone. Our goal in going with pouches over glass vessels was to be able to eventually offer a fully compostable solution. Since we launched, we've done lots of trials with compostable pouches and are 6 months into our latest which we're hoping will offer a fully sustainable solution while also maintaining shelf-life integrity.
Matilda: Fab. Thank you so much both of you. And finally, if mushrooms could talk, what would they say?
Tara: We are some of the oldest organisms on the planet and have so many secrets to share – keep digging.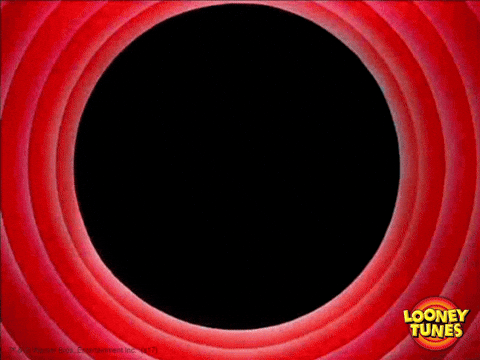 Wanna give some mushies a go? Head to the TIL shop and pop some in your trolley!! :)